These are just some of the testimonials I have been privileged to receive (all the originals are available for your inspection):
An unsolicited, unexpected, but very pleasing recommendation by a highly respected wedding professional:
"Linda won business on every occasion due to her passion and fulfilment to the clients' needs.... Her knowledge of the wedding industry and staff motivation excelled in every way possible."
Mike Kelly, Innovative, Executive Chef at Handelson Food
The latest very kind "thank you" from Mandy and John who were married at the beautiful Fanhams Hall in Hertfordshire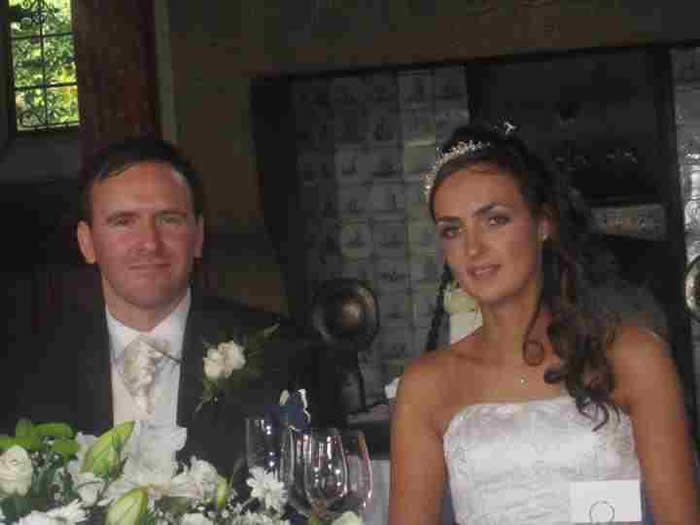 Hi Linda,
Hope you're well, now that the dust has settled, we would just like to take this opportunity to express our appreciation for everything you done for us before and during our special day.
We can't thank you enough for making our special day run so smoothly, and for taking that
pressure off us.
We are so glad that you we're are toastmaster and you we're definitely worth every penny. We we're really impressed with your professionalism from the first phone call to the last second of our
special day, even our guests said how well you come across and how helpful you we're, and how impressed they we're and how a toastmaster is definite must at any wedding.
Once again we can not express our thanks to you enough, and will definitely recommend you where we can, you should be proud of yourself because you are a credit to your profession.
Thank You So Much
The new Mr and Mrs Guy
A heartfelt message from Jay, who organised a memorial/tribute day for a university friend, who sadly died in a tragic car accident.
"I was so pleased we were able to have you involved for the event - you made it run very smoothly for us.
I have had a lot of thanks and appreciation on behalf of the group - it felt good being able to put on such a tribute and see a substantial turn out to support. You did an amazing job and it was very professional - not just my view but what a number of people have also said to me). My parents thought highly of you Linda and I was pleased you were able to meet them.
All the best and who knows, down the line I may be in touch for help with a wedding occasion!
Another lovely thank you received from Mr & Mrs Georgiou, following their Wedding at Gaynes Park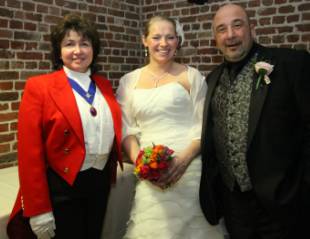 "We both had a lovely day and so did our guests. Thanks again for all your support on the day and beforehand, you really helped everything to go smoothly and it was a relief to have some help as I am used to organising everything myself normally!

Cyprus was lovely, the weather was beautiful and not too hot, so plenty of sunbathing and no headaches..., but you only honeymoon once.......

Thanks again for all your help
Much Love"

Kelly & Panos
(and girls x)
Our memories of our perfect day make it still like yesterday and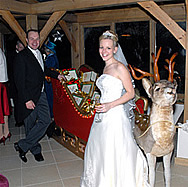 no small part is down to you!
Thank you for everything you did to make our special day so unforgettably fantastic. The venue looked stunning, with no detail overlooked. Your selection of staff, who were charming and so helpful throughout the afternoon and evening, were a true credit to you.
We will remember 16th December forever and hope that many more couples will put their trust in you to give them memorable days too.
Thank you so much once again. Giles and Amelia, Christmas Wedding
Thank you for all your help and support. We didn't believe a wedding could be organised in just 12 weeks! Thank you also for making it such a special day for Susie and Steve. Ann and John (proud parents)
I know my parents have written to you, but Steve and I would just like to say a huge thank you for all your help with making our wedding day such a great success and great fun too! Who would have thought that 12 weeks before our wedding day we hadn't got any idea of what to do, what we needed to do and how it was all going to happen?! After meeting you, our minds were completely put at rest and you just made everything so easy. We didn't know we would enjoy ourselves so much. Thank you for everything. Susie and Steve
"My husband and I" would just like to give you a big hug to thank you for everything you did to make our day the most perfect we have ever had. You were able to sort everything out, were tactful and diplomatic when there was a clash in ideas and suggestions from our close ones and even managed to help us make the right choices. I don't think we've ever smiled so much and enjoyed any day as much as we did.
Katie and Jamesx
Thank you for the stunning venue for my daughter's wedding. Of course, even given such a wonderful setting everything would fall flat if the organisation, food or service standards were lacking in their respective areas. On the contrary I have to give you top marks for your professional abilities, not only were you a great help in the pre-wedding arrangements (pointing us in the right direction for so many things, including the catering) but you ran the show beautifully on the day itself. Everything went like clockwork.
Your recommendation for chef was excellent. He gave us the most beautiful meal – its no mean feat to simultaneously serve 70 people with well presented and beautifully cooked food. Your selection of staff gave us the very highest service we could have hoped for.
We may have the Hotel de Paris here in Monte Carlo however, on that Saturday, it was incomparable to my daughter's wedding reception which was quite outstanding.
I wish you every success for all you do. Given what we have experienced you will have no problems! John W
I just wanted to say a massive, huge thanks to you for everything you did for us in the planning of our wedding and on the day itself. We felt that we were in safe hands. You were always calm and so helpful that we were able to just relax. Our guests were amazed that we were so calm on our special day. Everything was perfect and your help was priceless. Thank you, thank you, thank you!!!
Ally and Rob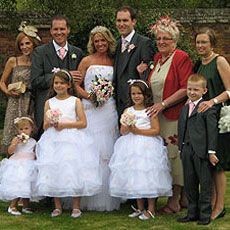 You were extremely helpful even from the initial inquiry we made, and throughout the whole wedding planning, the assistance you gave us was amazing. We were made to feel special, individual, rather than just another wedding."
"We would like to say Thank you so much for your help on our wedding day. The day ran smoothly and with ease which made it perfect for Chris and I to take a step back and relax. We had so many positive comments as to how great the day was and how seamlessly the day evolved – which we believe was down to the tireless effort you gave us. We would highly recommend your services to anyone who wants to take the pressure off themselves on their 'big day'' with the confidence that your efficiency and professionalism will make it run smoothly.
Everyone had a great day and it definitely rates, for Chris and Myself, as the Best Day of our Lives so far!! We really appreciate the fantastic effort that you made and thank you so much for the beautiful post box which you'd made as a surprise for us – a detail you knew that we wanted but hadn't organised ourselves". Kate & Chris Clarke
Julia and I just wanted to repeat what we said at the end of our special day.
You really made us feel special, you calmly led us through our plans and looked after everyone on the day – you just seemed to know what everyone needed and when.
We really appreciated your special care for Julia's mum when she was feeling less than well, but didn't want to miss the day. She really did appreciate your discreet support throughout the day and especially through the meal.
Thanks again to you for all your help, advice and unobtrusive organisation on the day. You made our special day perfect."
Ian and Julia
Back home with our daughter and son-in-law safely arrived in Thailand we are enjoying the pleasurable task of reflecting on a superb day last Friday.
We felt our first task should be to write to you to repeat more formally, our very great thanks to you for making Helen and Craig's wedding day so very special. Indeed the event exceeded all our greatest expectations with all the planning and decision making coming together on such a great summer's day.
Throughout last year, your advice, guidance and experience steered us through the choices we had to make, and particularly your understanding and interpretation of Helen's and Craig's hopes. Your ability to turn them into reality, contributed so significantly to such a successful outcome……."
Roy and Marsha Smith
"We would like to say a huge thank you for everything you did in order to ensure that we had the most perfect day.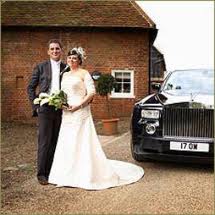 Thank you so much for listening and ensuring all our requirements were met. We have received numerous compliments from our guests in relation to our day. My father also wishes me to express his thanks for all your efforts in ensuring we had the day we both wanted.
Justin and I just wanted to say how much we valued your hard work"
Nicola and Justin
Thank you for making our wedding day so, so, special. The day was run with the utmost confidence and skill – your ability to cope with our running late without a bat of an eyelid was awesome. Its one thing to have a beautiful venue but quite another to have the very best person to co-ordinate the team that provided our most brilliant day!
Each stage of the day and in particular the dinner service was conducted in a seamless manner with not a single hitch.
Thank you for all your pre-wedding planning, to keep track of our ideas and wishes and to see them come alive on the day was truly impressive.
You succeeded in making our day feel like the most important event to ever have taken place, with care and attention being given to every aspect of the day. The success of a wedding depends on the organisation and I can't stress enough how perfectly run it all was – thank you so much for giving us the most perfect wedding.
With love, Claudine and Brian."
We would like to say "Thank you" for a fantastic Wedding Day
A big, big thank you. From start to finish you looked after our every need and couldn't have been more helpful which meant a lot to us both.
We could not have wished for anything more on our Wedding Day. You truly are an absolute star!!!! Thank you. "
Mr & Mrs Randall (Caroline and Paul)
"We'd like to take the opportunity to thank you personally for making 16th December such a magical day for all of us, especially Amelia and Giles (the Bride and Groom). Your kindness and interest in the minute details was so much appreciated and it was good to have you around on that special day, relieving us of any worries. It was so kind of you to send the lovely photos – especially the stunning photo of the sleigh and reindeer. Our sincere thanks to you once again". Linda and Rick (Brides Parents)
"Just a note to say thank you for making our wedding celebration so special and for all your help in the preparations. The day ran so smoothly and you looked after us so well, it really was perfect and surpassed our expectations".
Frances and Marc
Thank you for looking after everyone on our wedding Day and all through the run up – you made planning our day easy and enjoyable.
On the day itself from the time Molloe arrived until the end of the evening you ensured that we had a brilliant time. Your attention to detail was noted by everyone and made our day perfect.
Your MCing skills were excellent and made sure we were all organised in the nicest possible way. You anticipated our every need and looked after everyone superbly.
We'd both like to do it all over again!
Love from Molloe and Marc
Thank you for a wonderful day on the 23rd September – it simply couldn't have been better!
We both wish you all the luck for the future – you deserve amazing success due to your commitment, care and attention to detail. Thanks again, Jo (Mrs) and Nathan (Mr)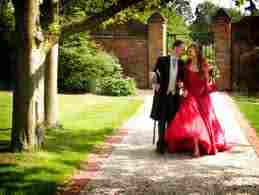 Thank you so, so much for all your help, advice, answers to innumerable questions and immense professionalism and expertise over the past 5 months. Thank you for never getting fed up with me Linda! And for always getting back to me so soon! Every single contractor you recommended was great – we just knew that anybody that you recommended would be great – it saved us so much time and hassle. I'd advise any other couple to use you and all your expertise, knowledge, contacts and organisation.
Thank you!
Paula and Damon
I am writing to thank you for helping to make my daughter's wedding day so special.
We were very impressed with how easy you made all the organisation. It helped enormously that you were so responsive to our many queries. I'm sure you have heard it all before, but you never made either my daughter or I feel that we were asking 'silly' questions. Christine B
Thank you very much for the wonderful and professional service you provided for our wedding on 2nd June. We had a wonderful day, everything was just perfect.
We feel very lucky to have been able to use you for our wedding at Gaynes Park – the venue was stunning. Your help and advice throughout the planning made us feel totally relaxed and we just knew we would have a perfect day – thanks once again for giving us the best day ever!
Lynsey and Russell
The feedback from our guests was 110% positive. It was exactly as we all wanted it to be. You made arranging a wedding so stress free. It was a wonderful day. Thank you so much Pete and Sue
Thank you so much for helping to make our day truly special. Linda, you were fantastic. Me and Dave didn't have a clue what we were doing but you had everything in hand and made everything run so smoothly. We really couldn't have done it without you. The new Mr & Mrs Hare
What can I say? An amazing, perfect day in every way. Everything ran smoothly and all your hard work definitely paid off!!!!! Couldn't fault it in any way. We will certainly be recommending you to all our friends in the future. Much love and huge thanks. Kate and Spencer
Thanks so much for making our wedding day so special. We had a wonderful time. Not even the rain could dampen our spirits! Thanks again for a memorable day.
Kelly and Matt.
We just wanted to say thank you and how grateful we were for your help and professionalism during the run up to and on our 'Big day'. We don't believe it could have gone any better. We hope that all your future brides and grooms will be as happy as we were on our wedding day. Tanya and David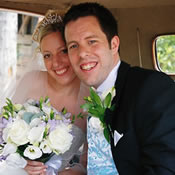 Thank you for everything you did for our wedding. The day couldn't have been more perfect. It completely exceeded our expectations and we can only thank you Linda for all your hard workBen and Rebecca
Thank you so much for your help in making our wedding day so special. All your patience, assistance and planning in the run up to the day really made the difference. We had so many comments from our guests about how fantastic our day was that we'll send them your way when they get married! Thanks again Sam and Rob
Non-wedding events:
"Linda's calm, efficient and professional manner turned a crisis into a very enjoyable evening for everyone
How do I thank you enough for a superbly professional job, performed with such calm efficiency. You rescued our evening when the venue had 'forgotten' to supply a table for ten guests at my black tie evening ball. You covered every aspect of the planning, coming along to meetings with the committee and the venue which meant that you were totally aware of what I needed to make the evening a success. You took the weight off my shoulders and allowed me to have a great time with everyone else."
Dave Jordan
Thanks for all your help in making my 50th party such a great success.
Everything went smoothly from start to finish and I didn't have to organise anything as you organised everything from staff, to menu to transport.
All in all a big thank you!
Keith
Thank you, the event was a huge success.
Your knowledge of the venue, the best layout and table plan, and your ability to deal with last minute changes really made a difference to us and relieved a lot of stress.
No-one would have known that the vintners had only just delivered the wine 15 minutes before we were sitting down. Your ability to organise staff to overcome this difficulty was impressive. Your front of house skills were amazing to say the least. You were able to magically provide seating and food for 30 unexpected guests (your negotiation skills with the chef were definitely something to behold!)
Thank you so much for your help, I know we were a little fraught on the day but you stayed amazingly calm and just coped with us and our extremes of moods. You were excellent all day and evening. You reassured us and calmed us down and everyone went home happy after raising so much money
Well done. We're looking at organising the next show and it will be great to go over our plans with you.
Zoe Charity fashion show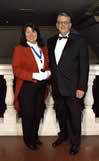 Linda with Dave Jordan, Club Captain at the Warley Park Golf Club's Annual Diner and Dance at Woolston Manor Golf Club.
Dave's comments were that "Linda's calm efficient and professional manner turned a crisis into a very enjoyable evening for everybody".
Testimonial from Mr. Dave Jordan
Crisis! Result-Brilliant. Evening enjoyed by all! How do I thank you enough for a superbly professional job, performed with such calm efficiency. You rescued our evening and took the weight off my shoulders and allowed me to have a great time with everyone else. I have had several requests for your contact details, so hope you get more work as a result. Kindest regards to both of you. Dave Jordan