A year of weddings and anniversaries and working for the nicest people, great venues and expert suppliers has made for an interesting and enjoyable time.
Having a great working relationship with fellow suppliers results in a fantastic day.
For those of you planning your own wedding day, you yet have your memories to create.
Let me help you have a wedding day that you will remember forever.
If you are looking for the very best suppliers and need help, let me know - I will be very happy to provide as much information as you need.
I will be there to look after you every step of the way and to
ensure your wedding day is all that you want it to be.
Call me now on 01245 222392 or 07773 071343

As well as being Toastmaster for weddings, charity functions and celebrations I have also undertaken writing memorials and Unity Candle Ceremonies. I am also looking forward to the forthcoming baby naming ceremonies which I shall be really pleased to be helping writing a dedicated ceremony.
I am happy to help with any aspect of your ceremony, give advice on speeches or wording for running orders. If you need help writing part or all of your ceremony (or speech), I would be happy to help you!
.
As well as writing the ceremonies and memorial, I was also proud to have led the ceremonies and memorial.... and was pleased to hear that everything I did 'made a difference' to the day.
I was also onoured to be part of the Garden Party held by last year's High Sheriff of Essex , announcing over 300 guests, some of whom had battled through horrendous weather conditions. The marquee was an inviting haven and the tea, provided by Stephen Bunting and his team was very well received.
I am really enjoying looking after my Brides and Grooms at some very different venues this year, including
a stately home in Essex
a Marquee in a private school
a Marquee in the Bride and Groom's own garden,
a Golf Club in Surrey
the beautiful Solton Manor in Dover
a rural Essex village hall
as well as some of my favourite venues:
Layer Marney Tower, Friern Manor
Although I'm based in Essex I am happy to travel anywhere to look after special people on their special day.
Whilst I am a wedding specialist, I am also very happy to look after corporate and charity guests.
I would be honoured to look after you on your special day.
Please seriously consider
Wedding Insurance!
It was with sadness that I learned that a venue, has gone into liquidation, affecting one of my couples.
Another couple told me that they are having a marquee in their garden because the venue which offered a marquee, they had been thinking of booking is no longer holding marquee weddings. Fortunately they found this out before paying their deposit.
I often hear 'rumours' of issues affecting some wedding venues and whilst it may seem 'yet another lot of money' to spend, the costs are very reasonable for that added peace of mind.
Are you beginning to feel that there simply isn't enough time to do everything you want to do, in the run up to your wedding day?
Do you need someone to take away your stress?
Help you with any aspect of your planning?
As a Wedding Planner and Coordinator
with over 17 years' experience
I will be delighted to help you.
01245 222392 07773 071343
I
Announcing a new Service for you
I am pleased to now offer a Celebrant service
to lead you through your special celebration.
I am available for Weddings, Renewal of Vows, Baby Naming Ceremonies, Funerals and Memorial Services
I will be happy to discuss your requirements and would be pleased to work with you to write your ceremony to ensure that it is special to you.
Call 01245 222392 or 07773 071343 for more information
Introducing another new service
Hire service for
Garden Games, Table Centres, Sound Systems and Lighting.

ooking for something to 'break the ice' or keep the 'kids' (of whatever age) occupied for your special day


iant garden games (which can also be used indoors) are an ideal answer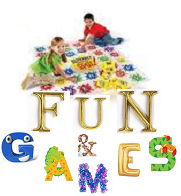 Created by Classic Events
Tel: 01245 222392 / 07773 071343
If you are getting married in or around Essex and
are looking for a professional
wedding disco for your special day call
Classic Nomad Disco & Light Show Experience
07971 409977
01245 222392
and
01245 225511
CALL NOW
Toastmaster
& Wedding Master of Ceremonies
Lady Toastmaster for Weddings
Linda Palmer
Thank you for visiting my website and congratulations on your forthcoming wedding!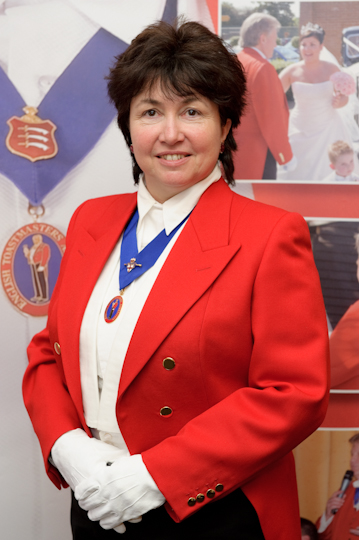 Your Wedding Day is going to be the most important day of your life, a day in which you will be investing a lot of time, planning, detail and great anticipation.
Are you looking forward to a wonderful day, with friends and family supporting you as you celebrate your Wedding?
Are you hoping that everything will go to plan and there are no worries or stress to spoil your day?
As a specialist in Weddings, I can offer you all the support you need to ensure that you have a stress-free, enjoyable run up to your wedding, so that you can spend the planning of your special day and your wedding day enjoying yourselves.
"Listening to all your dreams and plans for your Wedding Day and turning your dreams into reality, making it a day to remember."
I really do understand the importance of listening to you and not telling you what you should have or must do. I listen to your dreams and turn them into reality on your Wedding Day.
I am passionate about making sure that you will feel really cared for and looked after.
On your wedding day you should expect to feel that your day is the most important celebration to ever have taken place.
I love everything to do with Weddings, I love to be involved in all of the plans and the details that you are putting together to make your Wedding your "once in a lifetime" day, so that on your Wedding Day you know that everything and everyone will be looked after.
Acting as your very own personal assistant: from the time we first speak, throughout your planning and then on the great day itself. I can advise you on all aspects of tradition and etiquette, how you can incorporate ideas to bring your own wishes to make your special day unique and can help and guide you through the planning and preparation of your event.
On your Wedding Day I will be there for you, working with you, your wedding venue and all the other professional services you have chosen to ensure that everything runs seamlessly.
With experience of over 1,500 weddings, you will be in safe, friendly, helpful and experienced hands. No minute detail will be ignored, no question will be too silly - I have a real passion for looking after two people that are enjoying the happiest day of their lives. I would consider it a real honour if you ask me to look after you on your wedding day.
"I love Weddings and am passionate about caring for you on the most important day of your lives - your Wedding Day"
When looking for the right people to look after you on your Wedding Day, you will want people who you feel comfortable with, who give you confidence that they are listening to every detail of your plans and on the day itself make sure that the plans happen.
Call me now
to tell me about your plans for your Wedding
on 01245 222392 or 07773 071343

As a member of the English Toastmasters Association, you can be sure that you have chosen a Toastmaster from an organisation whose members subscribe to a strict code of ethics, as well as an Association who regularly monitor their members' performance. You can be assured of having only the very best person looking after you.
"Linda won business on every occasion due to her passion and fulfilment of the clients' needs."
Michael Kelly, Executive Chef, Handelson Foods
A lovely text from Andy and Zoe early the next morning after their wedding:
"Linda, thank u for yesterday. U really did us proud! "
A very kind "thank you" received from Mandy and John who got married at the beautiful Fanhams Hall
We are so glad you were our Toastmaster......Once again we can not express our thanks to you enough, and will definitely recommend you Mandy and John
The following are excerpts from some of the testimonials I have been privileged to have received (to view the full versions please click on Testimonials - original copies available to view)
Jay, memorial day
"...so pleased we were able to have you involved.... you made it run very smoothly for us."
Mr & Mrs Georgiou, Wedding at Gaynes Park
"Thanks again for all your support on the day and beforehand, you really helped everything to go smoothly...
Our memories of our perfect day make it still like yesterday and no small part is down to you!
We didn't believe a wedding could be organised in just 12 weeks!....
a huge thank you for all your help with making our wedding day such a great success and great fun too!
I have to give you top marks for your professional abilities.....,
you were a great help in the pre-wedding arrangements and ran the show beautifully on the day itself. ....
We may have the Hotel de Paris here in Monte Carlo however ... it was incomparable to my daughter's wedding ....
We felt that we were in safe hands.
You were always calm and so helpful that we were able to just relax.
"We had so many positive comments as to how great the day was and how seamlessly the day evolved – which we believe was down to the tireless effort you gave us
You really made us feel special...
you calmly led us through our plans and looked after everyone on the day
You just seemed to know what everyone needed
Throughout last year, your advice, guidance and experience steered us through the choices we had to make ....
Thank you so much for listening and ensuring all our requirements were met.
Thank you for making our wedding day so, so, special.
The day was run with the utmost confidence and skill.
Your ability to cope with our running late without a bat of an eyelid was awesome.
Its one thing to have a beautiful venue but quite another to have the very best person to co-ordinate the team that provided our most brilliant day!
From start to finish you looked after our every need
Your kindness and interest in the minute details was so much appreciated
It was good to have you around on that special day, relieving us of any worries.
Just a note to say thank you for making our wedding celebration so special and for all your help in the preparations.
Your MC'ing skills were excellent and made sure we were all organised in the nicest possible way.
You anticipated our every need and looked after everyone superbly.
You deserve amazing success due to your commitment, care and attention to detail.
Thank you so, so much for all your help, advice, answers to innumerable questions and immense professionalism and expertise over the past 5 months.
Thank you for never getting fed up with me Linda! And for always getting back to me so soon!
We were very impressed with how easy you made all the organisation.
It helped enormously that you were so responsive to our many queries.
You never made either my daughter or I feel that we were asking 'silly' questions.
Thank you very much for the wonderful and professional service you provided for our wedding....
Your help and advice throughout the planning made us feel totally relaxed and we just knew we would have a perfect day.
You made arranging a wedding so stress free. It was a wonderful day.
Me and Dave didn't have a clue what we were doing but you had everything in hand and made everything run so smoothly.
What can I say? An amazing, perfect day in every way. Everything ran smoothly and all your hard work definitely paid off!!!!!
Thanks so much for making our wedding day so special. We had a wonderful time.
We just wanted to say thank you and how grateful we were for your help and professionalism during the run up to and on our 'Big day'.
The day couldn't have been more perfect. It completely exceeded our expectations....
All your patience, assistance and planning really made the difference.
We would highly recommend your services to anyone who wants to take the pressure off themselves on their 'big day''
Non-wedding events:
"Linda's calm, efficient and professional manner turned a crisis into a very enjoyable evening for everyone
Everything went smoothly from start to finish and I didn't have to organise anything
Thank you, the event was a huge success.
Your knowledge of the venue, the best layout and table plan, and your ability to deal with last minute changes really made a difference to us and relieved a lot of stress.
"How do I thank you enough for a superbly professional job, performed with such calm efficiency. "
Last Updated Friday 7th November 2014 at 13:42 hours
For Essex Wedding Professionals and Wedding Professionals in Essex see http://www.essexweddingprofessionals.co.uk
What is a toastmaster?
A toastmaster is traditionally known as a guardian of etiquette, someone who advises on traditions and makes everything run smoothly at most functions, corporate and social events and celebrations including weddings.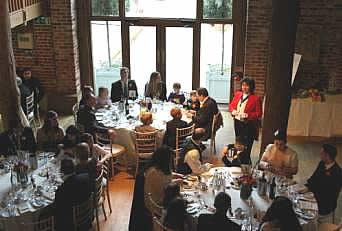 As a modern professional toastmaster I am not there just to make announcements and oversee the 'receiving line'.
I am there for you to offer you all of the experience I have gained during the past 17 years and to take great care in looking after you and your guests.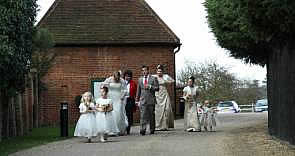 As a modern toastmaster I will meet with you whenever you want to, to understand what your dreams for your Wedding Day are and then spend time working with you to form the structure of your day.
I will work with your chosen wedding venue, photographer and caterer (and any other suppliers who are looking after you) to work as a team to look after you on your Wedding Day so that your dreams translate into reality. If you haven't decided on a venue or suppliers, I am very happy to work with you to find the perfect venue for you.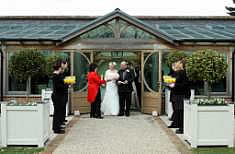 On your Wedding Day
As your Toastmaster I normally wear a traditional, red, tailcoat which brings formality to your day.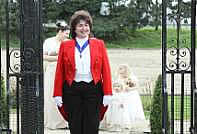 However , I will be happy to wear something less formal if you feel you would prefer this, to be in keeping with the style of your Wedding.
I am very happy to attend your wedding rehearsal and meet the key players before your wedding day so that they know they can relax and will also be looked after on your wedding day so that they can focus on supporting you both.
As your Wedding Toastmaster I will ensure your day is professionally managed in a calm, relaxed and friendly manner to make you and all of your guests feel special.
I will arrive early, so that I am ready to greet your guests at your Wedding Ceremony (whether this is at your chosen reception venue or taking place in a registry office, church, temple or synagogue).
By being there as your guests arrive, I can help with buttonholes and corsages and even cravats and ties. I can help your photographer / videographer to ensure that everyone that you want in your photographs is in place.
How will a toastmaster enhance your Wedding Day?
Having looked after over 1700 brides and grooms I bring peace of mind and ensure the smooth running of your day in a discreet and positive manner.
I can be your 'eyes' so that I can check your table decorations, place cards and all the other details you have planned, are all in place.
Working with your venue and suppliers (caterers, photographer, videographer, musicians and evening entertainers) you can be assured that everything will run to time and that everyone knows when something ( your receiving line or speeches) is about to take place; so those important photographs are never missed.
As your Toastmaster I will make sure you and your guests are relaxed and enjoying your day. If you have a Guest Book I will ensure that this is circulated so that all of your guests' names and best wishes are captured for you to look back on.
You will have someone to look after you every step of the way, to offer you advice and support before and during your day, and will make sure every eventuality is covered.
To make sure that you have the very best day, I don't just make announcements - I am there for you to offer you all of the experience I have gained during the past 17 years of looking after Brides and Grooms to ensure that you really do have the very best day of your lives.
All the small details that make such a huge difference to you, on your day, will be taken care of. I will take care of you and give you more time to relax, enjoy yourselves, and have fun!!
We didn't know that there were female Toastmasters. What's the difference between a male and female Wedding Toastmaster? Are you a Toastmistress?
As I have been professionally trained and belong to an Association with over 70 fellow Toastmasters there is absolutely no difference in what I do to that of my male colleagues. I am a 'Lady Toastmaster'.
Some brides and grooms have said that I bring feminine intuition and empathy that adds a different dimension to their wedding day.
As your Toastmaster I will bring you peace of mind and ensure the smooth running of your day in a discreet and positive manner.
I have undertaken training which ensures that I work with a modern approach, which is totally focused on my Brides and Grooms, so that you can be confident that everything will flow and everyone will enjoy themselves..
Appearing in a smart uniform means that I am easily recognised by your guests who may require my help.
I take great care of my appearance, ensuring that my uniform is worn correctly and looks extremely smart for you. If I take great care of these details, you can be assured that I also appreciate the importance of the finest details that you have on your Wedding Day.
As a proud member of The English Toastmasters Association, I have a Code of Ethics to which I work which means that you will receive the most professional service.
I look forward to looking after you on your wedding day.
As a Founder Member of
The English Toastmasters Association
I am also involved in training excellent, professional Toastmasters who work throughout the United Kingdom.
I enjoy meeting with other wedding professionals and especially Toastmasters, from other Associations but particularly from our Association on a regular basis, at our monthly Mastermind meetings and networking opportunities.
I have recently had great fun in putting together a newsletter for our members, which aims to be informative and fun, which contributes to our ongoing training. This has been very well-received and I'm currently working on the second edition!
Following our successful St George's Day Meeting
I was invited to attend
the 2012 London and Essex Annual Print Competition
with the prestigious BIPP and MPA
and met some of the best wedding photographers from London and Essex and other counties, learning how we can work closer together to give our Brides and Grooms simply the best possible day with stunning photographs. I worked last Saturday to one of the winners, Simon Brasier from EPS,
On 19th April, we held our St George's Day Meeting
at The County Hotel, Chelmsford
I enjoyed a really stimulating and interesting, meeting, which everyone agreed, was the best yet! We were joined by two guests who are experts and specialists in their own sphere of expertise in the wedding industry - both award winning photographers - Kevin Pengelly (www.pengelly-photography.co.uk) and David Islip (www.david-islip-photography.co.uk). Not only was it a day of mixed formal and informal activities, we were also joined by a groom who was leaving the County Hotel for his wedding! We wished them the best day and greatest happiness.
Two of our newest members (Leona Cunningham and Jim Cattermole) shared their experiences of their first jobs; for Jim it was at a fellow Toastmaster's wedding and for Leona it was being Toastmaster at the London Hilton Metropole Hotel for a Bengali wedding for 850 guests - a baptism of fire indeed!
As well as the serious business of learning from each other, we also had a lot of fun and enjoyed the networking that the day offered..
We started with an early networking breakfast and then worked through the day to share experiences and bring innovation. We also discussed how we could work to even higher standards.
By having regular meetings and seminars our established members and newly trained toastmasters are able to strengthen the national network of top professional Toastmasters available to look after you on your Wedding Day.
Our regular meetings and Mastermind groups mean that we can make your Wedding day even more memorable, stress-free and enjoyable.
The County Hotel in Chelmsford was absolutely the best choice for our meeting. We've already written to express our gratitude for their excellent service, surroundings and food. Matthew, our Duty Manager for the meeting, is a discreet and superlative professional.
For more details:
www.countyhotelchelmsford.co.uk